It's time for the DOOHVOLUTION

THE FUTURE STARTS NOW!
Digital out-of-home advertising, unique, mobile, programmatic and only visible when it is needed? That's exactly what DOOHVOLUTION offers you, the exclusive DOOH medium of MMR Media and screenery. We transform vehicle windows of the SHARE NOW car sharing fleet into digital displays and thus create a completely new DOOH advertising channel in the urban space.
Reach your potential customers now in a targeted, programmatic way and within your desired timeframe in real time. Why limit yourself to a fixed location when you can be omnipresent at any time and anywhere in the city with our state-of-the-art screens and stand out from the mass of advertising? We bring your advertising messages directly to your customers and target groups and create attention-grabbing brand experiences with interactive content. If the SHARE NOW vehicles are in driving mode, the broadcast of the content is interrupted and the side window is switched to transparent as usual. Road safety is ensured at all times - both for the driver and for other road users.
Become part of the DOOHVOLUTION and stay one step ahead of your competitors!
6 cities
Berlin, Hamburg, Munich, Cologne, Düsseldorf, Frankfurt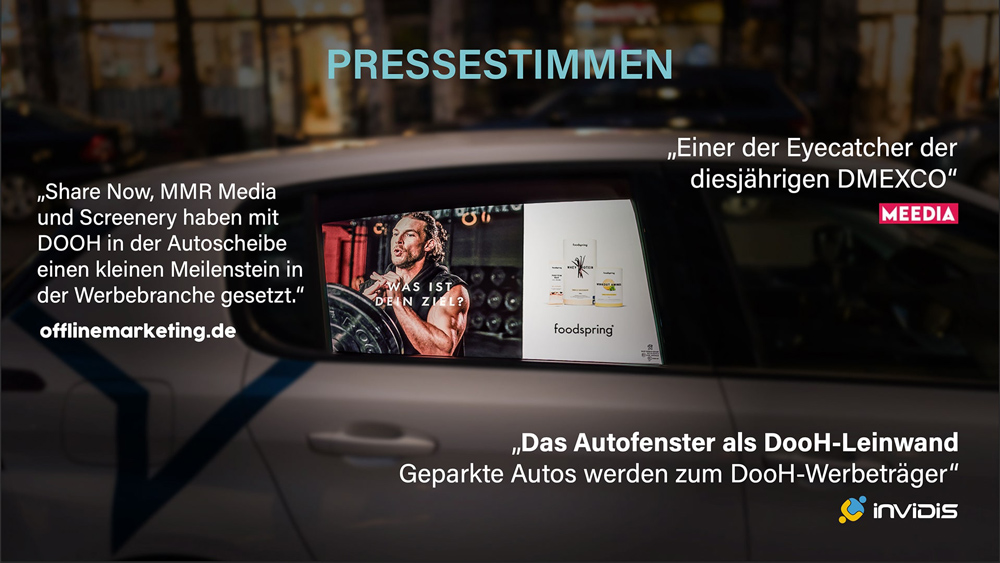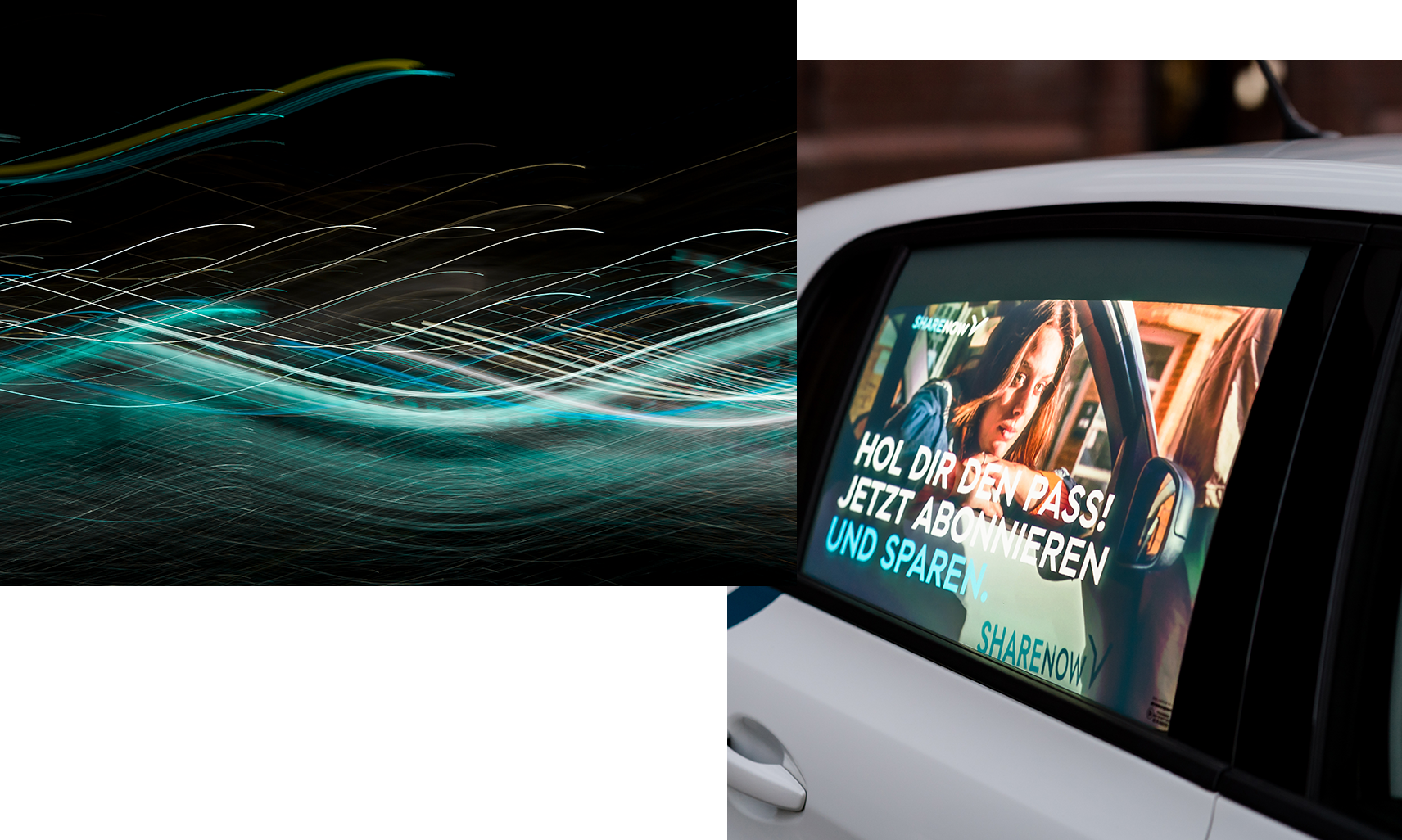 HOW IT WORKS
When the vehicle is parked, the advertising is projected onto the rear right-hand side window in the direction of consumers and customers via a projection system inside the vehicle. For this purpose, the windscreen is made opaque using a specially patented technology and therefore has excellent rear projection properties. If the projector is switched off while driving, the windscreen automatically becomes transparent and can be used as usual. Road safety is therefore guaranteed at all times and legally confirmed. The system charges itself while driving and is therefore completely self-sufficient in terms of energy. As a result, we work very energy-efficiently and optimally utilise the advantages of car sharing (1 car sharing vehicle replaces up to 20 private vehicles in the city centre).
GET IN TOUCH WITH US
Need more information?